VideoCardz has shared two links and screenshots showing listings of an Intel Core i7-8086K processor. The site notes that several Chinese sites have been listing the processor "for quite some time," buttoday it saw Canadian, Russian, and Italian listings pop up (however the Italian listing has been withdrawn already).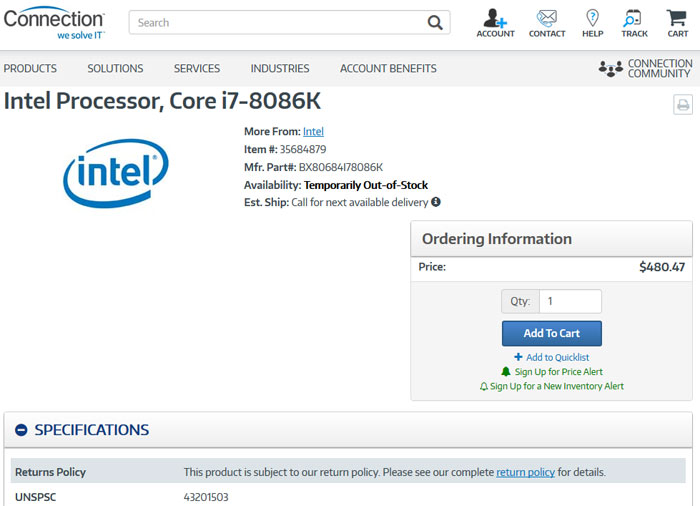 Not that much is known for sure at this point in time but the previous rumours suggested that this anniversary processor release would feature the beefy specs as outlined below:
14nm Coffee Lake-S architecture with LGA 1151 socket
6 Cores / 12 Threads
Base / Boost of 4.00GHz / 5.10GHz, Unlocked
L3 cache size: 12MB
On board graphics: UHD630
95W TDP
For a price indication, the Italian listing was at €481 including that country's 22 per cent VAT. At current exchange rates that equates to about £400 with the UK's slightly lower VAT rate.